This is Abbie, but I always nickname them, so hers was "Mini Mew". Yesterday she was put to sleep after treatment for kidney failure and ultimately complete failure. Here's a few pictures I had of her. Unfortunately she liked to hide a lot and after I moved out of my parent's house I only saw her during rare moments of not hiding under a bed or something.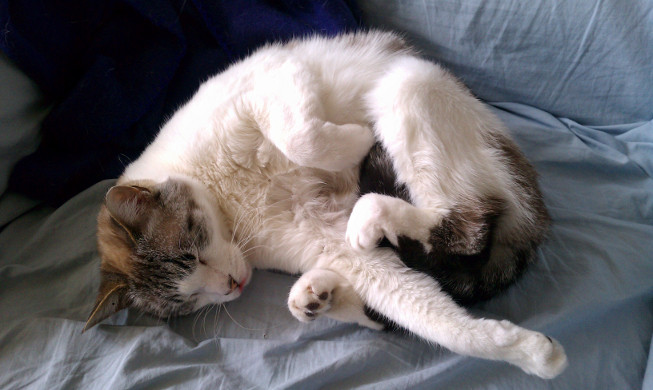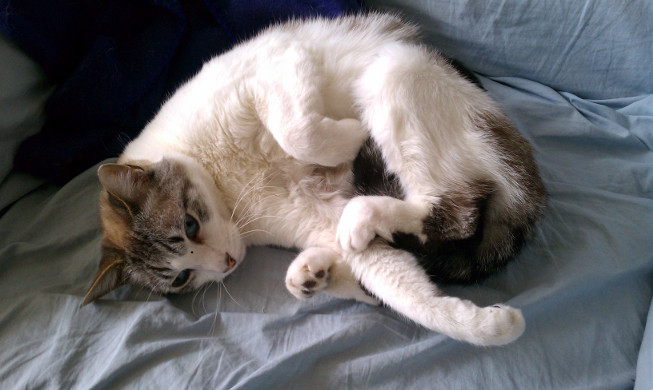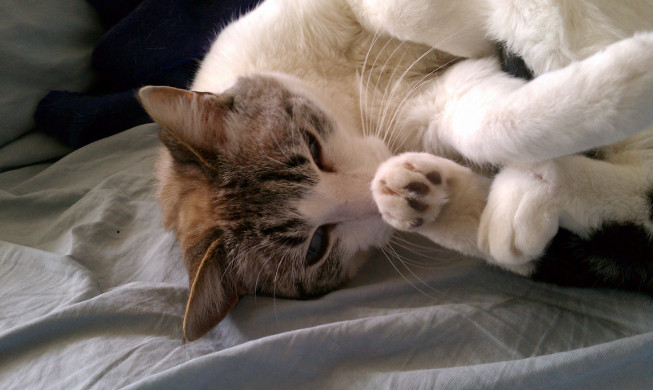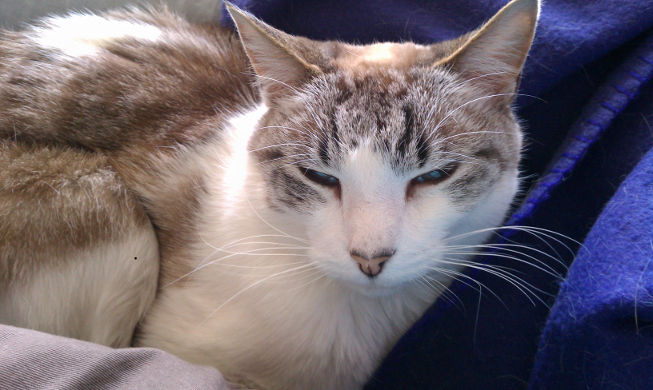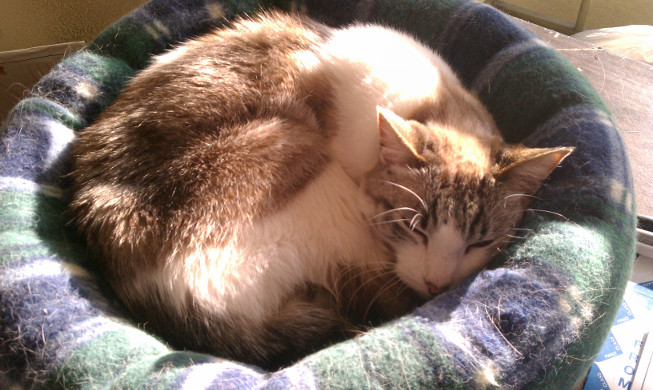 She eventually ended up back at the vet a few days ago and we found out she was dying. It was only a matter of time or she'd be put to sleep. Some final tests were run and the decision ended up being the latter. I visited her at the vet to say goodbye the day before and took a few pictures and videos of her rubbing my hand. When I came into the room she was sitting in the litter box her her cage. She meowed at me once – the only time I can clearly recall her doing so as she was normally a quiet cat – and came out to rub my hand and lick at a plate of food. She hadn't been eating for days and was rapidly losing weight and dehydrated.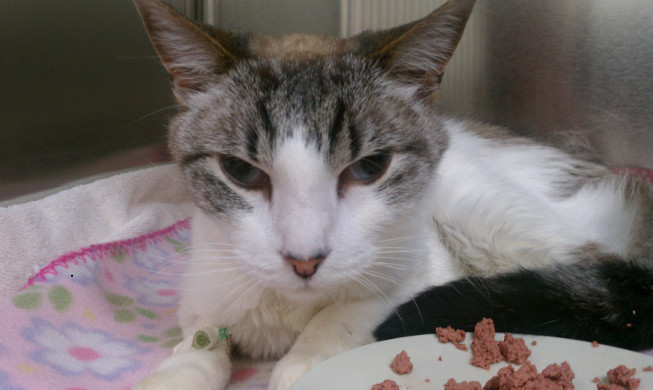 And then the final morning came. All of us who were able to came to the vet's office to be with her one last time. She was a blanket, but she would get up, circle, and rub her head on everyone's hands. She would try to roll on her back but it was clear she was tired. And after about 10 minutes of saying goodbye in her own way, she just curled up as if to go to sleep.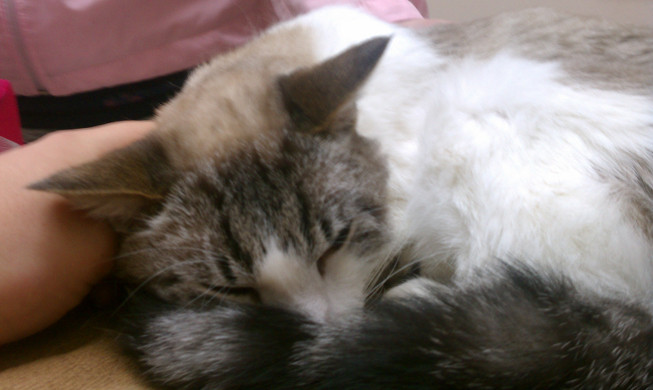 I held her head and took this final picture and we called in the vet. I stroked her side during the procedure. She went quickly, faster than I thought, I didn't even notice when she left us. She left this world being held by those who loved and cared for her. Mini mew came to us in 2003 after the passing of my cat Glendale and left us too soon on June 10, 2011. She will be buried in my parent's back yard with the other cats on Monday.
Goodbye, mini mew, we'll miss you.